Tips and Tricks for iOS 5
It's launch day for iOS 5, the latest operating system for the iPhone, iPad, and iPod touch. Apple claims the update includes more than 200 new features, but you'll probably only notice 10 or so. Here are some of my favorite new features in iOS 5 and how to get the most out of them.
Customizing Notification Center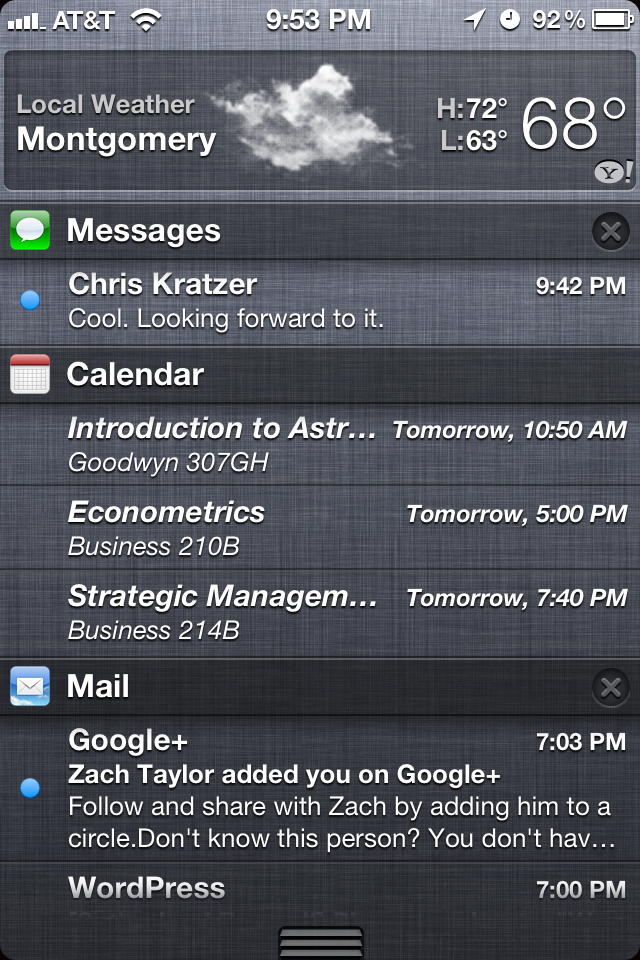 Better notifications has been one of the longest running demands of iOS users, with maybe the exception of wireless syncing. Apple has done an amazing job of making notifications more useful. To view all of your latest notifications, swipe downward from the top of your screen at any time. Right away you'll see how useful this brand new interface is for getting information quickly, and soon you'll wonder how you lived without out it. You'll see the weather (which can be swiped left or right to display the forecast), missed phone calls, texts, reminders, notifications from your apps, and scrolling stock quotes.
The lock screen now shows all of the notifications you missed since last checking your phone. You can even jump straight to an app by swiping the icon across the screen the same way you're using to swiping the bar at the bottom.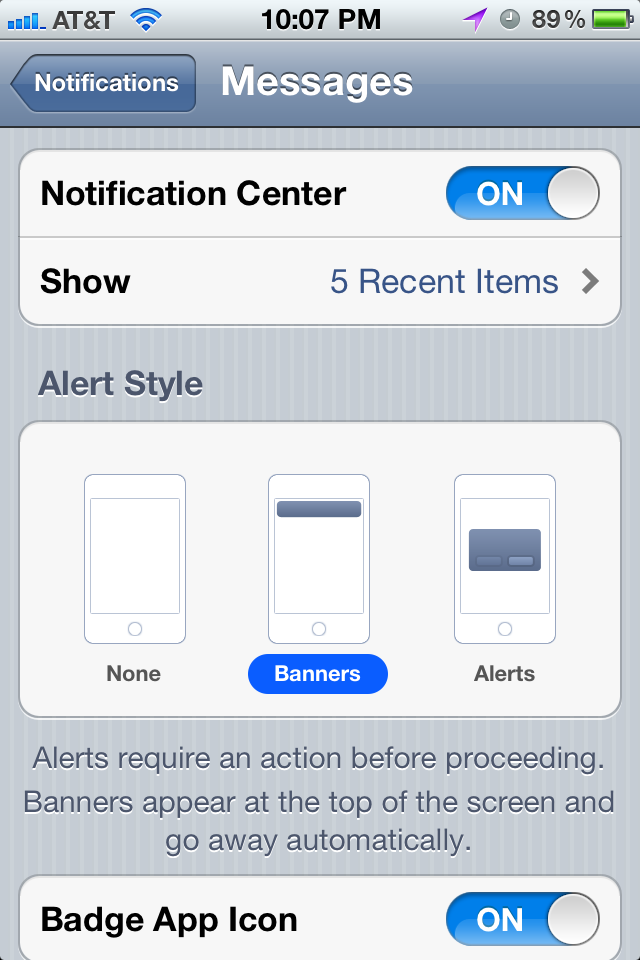 There are lots of options to play with under "Notifications" in the Settings app, so you aren't stuck with the defaults. You can choose exactly what notifications to display, the order to show them in, and the alert style. When you're changing the settings for an app's notifications, you'll notice options for different alert styles. Selecting "None" means no alert will be shown for that application's notifications, but they can still be seen in notification center, show a badge on the app, or play alert sounds. Choosing "Banners" presents a less intrusive style of alerts new to iOS 5. The banners will appear at the top of your screen and disappear after a few seconds if ignored, leaving you uninterrupted if you're in the middle of something. The last option is "Alerts," the style we're all used to from versions prior to iOS 5. This style might seem useless now, but it's still handy for things like reminders that you don't want to accidentally miss. Here are two suggestions I have to improve your notification experience:
Disable the Stocks Widget
Some people might love seeing their stock quotes in Notification Center, but if you're like me you don't really need it. To hide the stock widget, just go to the Settings app, then "Notifications", then select "Stock Widget" and flip the switch to off.
Show Email in Notification Center
I love being able to see my latest emails in notification center. Go to the Settings app, then "Notifications", then select "Mail" and flip the switch on. I also chose "Banners" as the alert style so I can see email as it comes in without interrupting what I'm doing.
Enable Wi-Fi Sync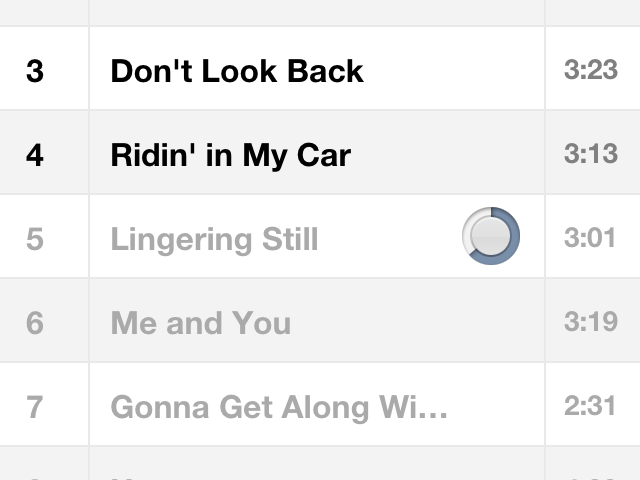 Syncing over Wi-Fi is easily one of the best new features in iOS 5. To enable wireless syncing, connect your phone to your computer, click on your phone in the iTunes sidebar, check "Sync with this iPhone over Wi-Fi," then apply the settings and sync your phone. Now whenever you charge your phone it will automatically sync with your computer as long as they're on the same Wi-Fi network.
So if you're always adding new music to your library and forgetting to sync, or if you just want to be sure your phone is being backed up on a regular basis, Wi-Fi sync is sure to make you happy. All syncing now takes place in the background, so you'll see the spinning arrows in your status bar when your phone is syncing over Wi-Fi.
Use Reminders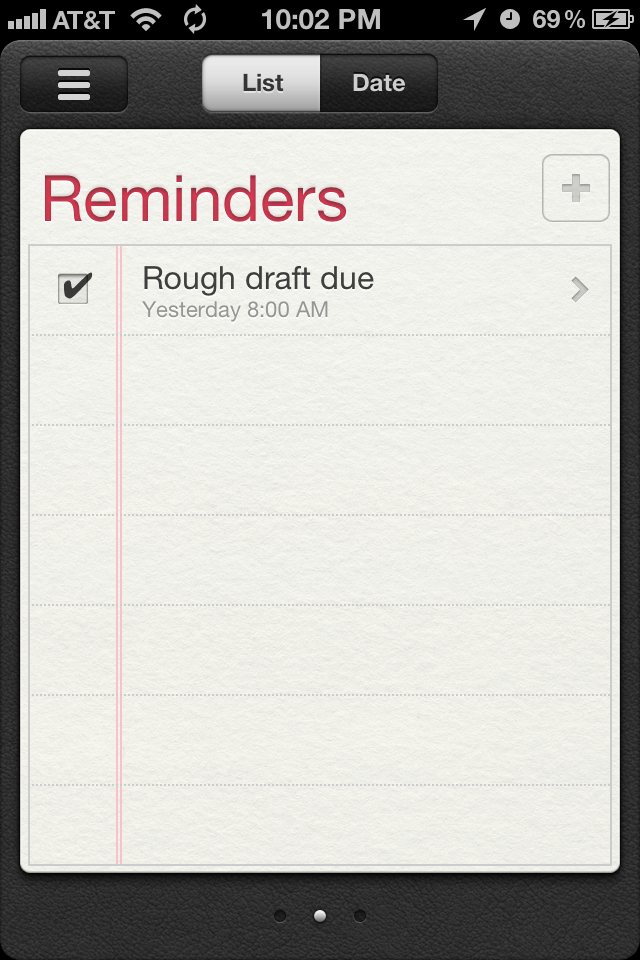 There are already tons of options out there for to-do apps, but Apple has done a great job of creating a clever but simple app for iOS users. You can organize reminders using lists, view tasks by due date, and automatically sync between devices. One of the coolest features of reminders is the ability to assign locations to tasks. I always seem to remember things when I'm somewhere else, so now when it happens I can just set a reminder for when I get home or when I leave class. If you're always forgetting things and haven't settled on a to-do app yet, Reminders is definitely worth a try. With Siri, voice commands will make setting reminders even easier.
Twitter Integration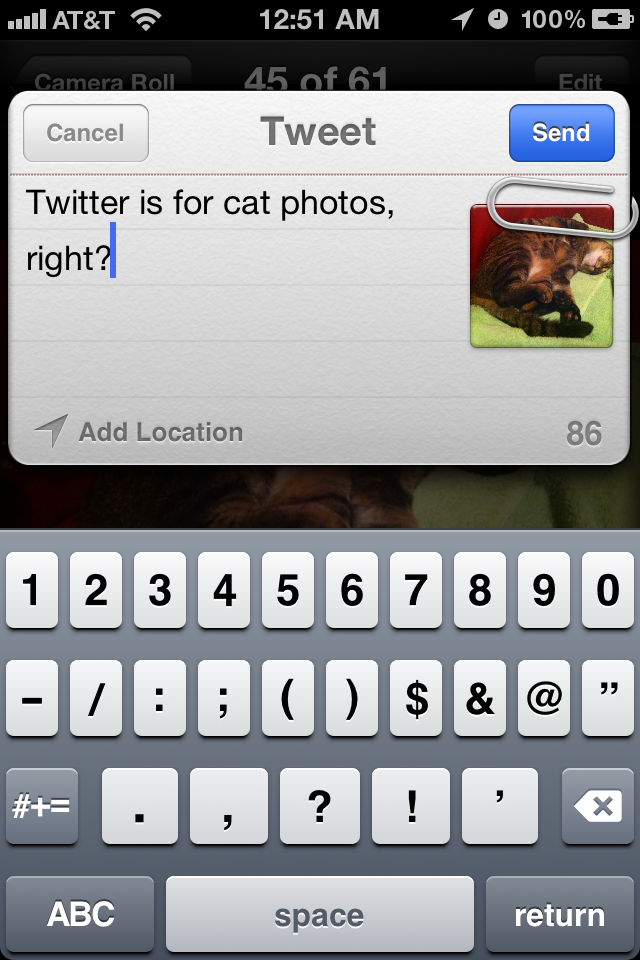 Twitter apps have been around for awhile on iOS, but now tweeting can happen more naturally thanks to Twitter integration in iOS 5. Once you sign in to Twitter under the Settings app you'll be able to sync photos and information from Twitter to your contacts plus tweet links and photos from included apps like Safari, Photos, YouTube, and Maps. Just use the share button (the rectangle with the arrow pointing out) to bring up a list of options that should now include a tweet button.
This single sign in can also be used by app developers, so no more hassle of entering your Twitter information in every app that wants it. Apps won't be able to tweet without your permission, and you can disable Twitter for specific apps at any time from the Settings app. It's very easy for developers to implement the new tweet interface, so expect to see it show up in more apps soon.
iMessage on Multiple Devices
iMessage is a new feature built into the messages app that will automatically be activated for any conversations between you and other iOS 5 users. Some of the benefits are longer texts, group messaging, better quality pictures and videos, the ability to see when when someone's typing.
For those of us with more than one iOS device the best part of iMessage is the ability to pick up a conversation on your iPad right where you left off on your iPhone. Not only can you see the full conversation on both devices, but when you go back to a different device it's smart enough to know which messages you've already read. The one drawback I've found with iMessage is that because an iPad or iPod touch doesn't have a phone number, you'll have to have get the conversation started through your email address before you can switch between devices. On your iPhone go to the Settings app, then "Messages," tap "Receive At," then "Caller ID." Select your email address and now your outgoing texts to iMessage users will be sent from that address, which can be tied to both devices.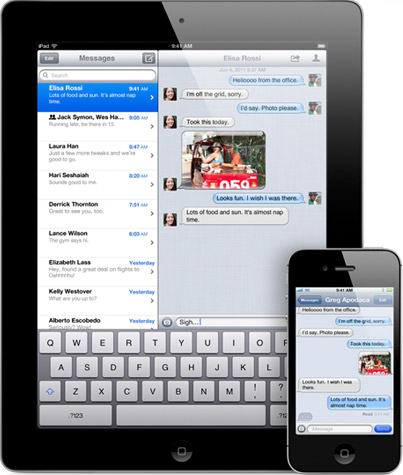 If most of the people you text with are iOS users, you may even be able to save some money by downgrading your text messaging plan since iMessage is free and unlimited.
Keyboard Shortcuts
Making things quicker and easier on a device is something a software update should always try to do, and one new feature that can save a lot of time is the ability to add keyboard shortcuts. Using TextExpander on the Mac I have keyboard shortcuts like "nname" and "hhome" that will be replaced with my full name or home address whenever they're typed. Now that this same functionality is built into iOS, you can save yourself some typing when you're on the go. In the Settings app, go to "General" and then select "Keyboard." At the bottom of the keyboard settings page you'll be able to add your own shortcuts for whatever you need. The very first thing I added was my email address with a 3 character shortcut, which is constantly saving me several seconds. It might seem crazy to obsess over a few seconds, but they really do add up as you get used to it and add more shortcuts.
Other quick tips
Show Week View in Calendar
Turn your phone sideways in the calendar app to get a view of your week that's great for finding free time in your upcoming schedule.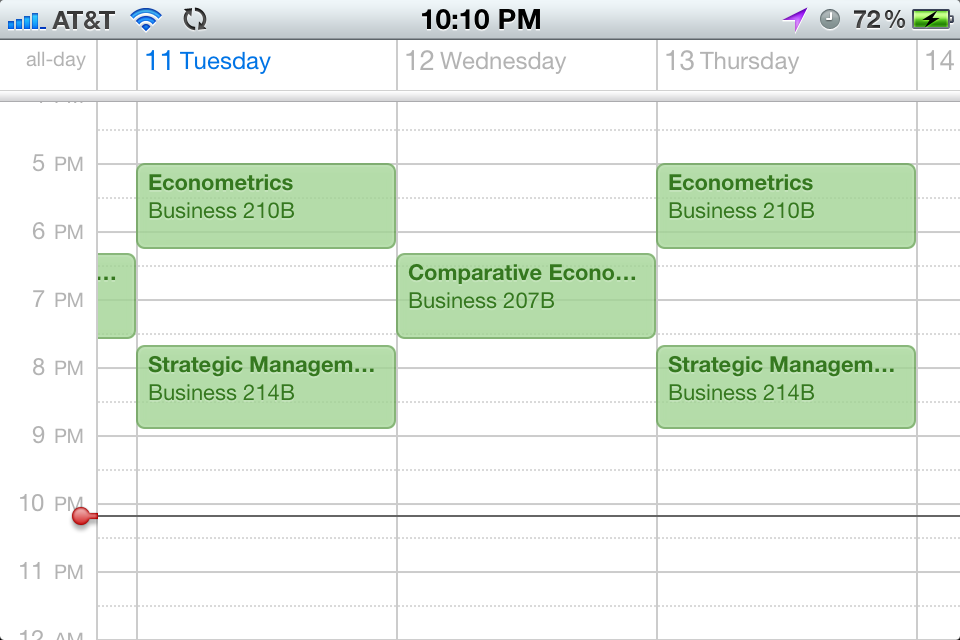 Camera Improvements
We've all run into a situation where we wanted a photo but couldn't get to the camera fast enough. Now when your phone is locked you can double press the home button to reveal a camera icon. If you use a passcode on your phone, you'll probably appreciate this even more because it saves precious seconds but keeps your phone's existing data secure. Once you're in the camera, actually taking photos is easier too. Pinching the screen now adjusts the zoom, and the volume-up can be used to take a picture. Apple has even made it easy to make simple edits to your photos without using a 3rd party app. Just tap "Edit" when viewing your photo to use auto-enhance, the cropping tool, red-eye removal, or rotate.
iPad Multitasking Gestures
I've written about gestures before, and I'm glad to see the new gestures for iPad in iOS 5. Using four or five fingers you can swipe up to show the multitasking bar, pinch to get to the home screen, and swipe left and right to quickly switch between apps. Unfortunately if you're using the first generation iPad this feature seems to be left out.
Local Weather
Apple's built-in weather app now includes the option to show the local weather. Instead of adding a new location each time you travel, just turn on local weather after tapping the "i" icon.
Enjoy
If you haven't already upgraded, go do it now! There's a lot more to iOS 5 than I've covered here, but you can find out about more features like iCloud, Photo Stream, and Newsstand on Apple's site. Let me know what your favorite features are and any tricks that you've discovered.